Many of our orchids are going to bloom soon, especially Cattleyas.
Come to the greenhouse or order these to be shipped to you.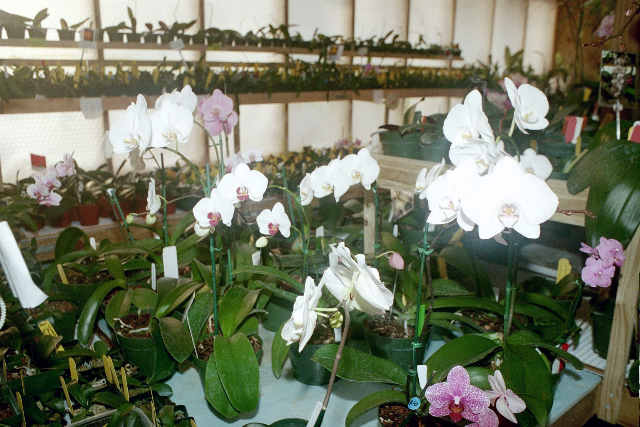 Customized potting service for your orchids.
Capabilities
We can repot your orchid in a standard pot or your special pot.
The price is $1.75 per inch of pot.
Dividing and more difficult repotting will incur additional charges.
This includes fresh medium, right for your orchid.
Call (828) 294-3950 or e-mail info@ironwoodorchids.com to order and to inquire about these orchids
Orchid Classes: Learn how to grow, care for and bloom your orchids
Ironwood Estate Orchids is conducting Beginner and Hands on Repotting Classes
Click Here for 2018 Class Dates
See our New Pots for Orchids Pots
Purchase by visiting the greenhouse at Ironwood Estate Orchids, 3757 Sandy Ford Rd., Hickory, NC 28602
By appointment
e-mail to info@ironwoodorchids.com or perikson@twave.net
calling us at (828) 294-3950 or (828) 238-3604 cell
or writing to us at Ironwood Estate Orchids, 3757 Sandy Ford Rd., Hickory, NC 28602

Thank you to each of our customers!
It is you who make this a business and a wonderful experience.
We invite you to come to the greenhouse (by appointment) and
enjoy the ever changing environment of blooms, plant growth and orchid offerings.
Dale and Phyllis Erikson Still growing and enjoying orchids after more than 30 years